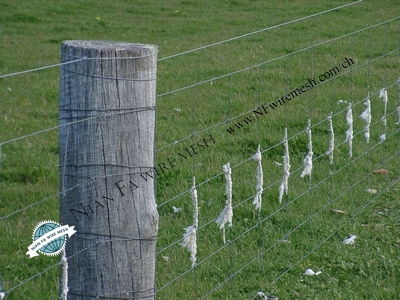 grassland fence
Product Name: grassland fence
Model NO: NF-FF-01
Product Description :
Grassland fence has excellent corrosion resistance and anti-oxidizing property. Unlike the welded wire mesh fences with the welding spots getting easily broken, this fences are firm forever once installed and make the best materials for protecting grassland, forestry, highway and environments.

HOW TO ORDER/SPECIFY
Type
Specifications
Packing
Downloads
commodity:galvanized grassland fence
1.Material: low carbon Steel wire with high strength and high carbon steel wire
2.Surface treatment: electro galvanized or hot-dipped galvanized
3.Mesh Wire diameter:1.8cm~2.5cm
4.Edge wire diameter: 2.0cm~3.2cm
5.Height: 0.8m,1.0m,1.2m,1.5m, 1.7m, 2.0m. We can also make as the request of the customer.
6.Length: 50m-200m(According to the request of the customer)
7. Application: Used for borders in fields and grassland for breeding of deer, cattle and other animals.
8. Characteristics: Corrosion resistance, high tensile strength wire, durable against hit etc.
9. Products names: field fence, grassland fence, cattle fence, stock fence, animal fence, deer fence etc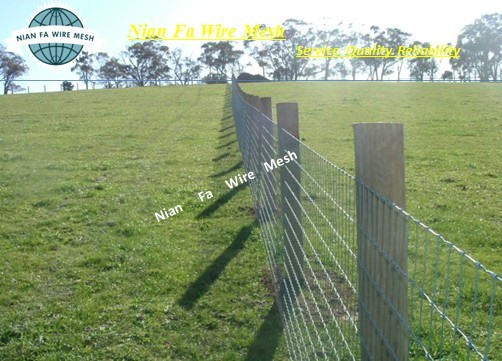 size
number of warp wire
roll width
wrap &welft wire diameter
edge wrap wire
middle welft wire
wrap wire
5/70/15
5
700mm
2.8mm
2.5mm
2.5mm
8/110/15
8
1100mm
2.8mm
2.5mm
2.5mm
10/120/15
10
1200mm
2.8mm
2.5mm
2.5mm
12/150/15
12
1500mm
2.8mm
2.5mm
2.5mm
5/70/30
5
700mm
2.8mm
2.5mm
2.5mm
6/70/30
6
700mm
2.8mm
2.5mm
2.5mm
6/90/30
6
900mm
2.8mm
2.5mm
2.5mm
7/90/30
7
900mm
2.8mm
2.5mm
2.5mm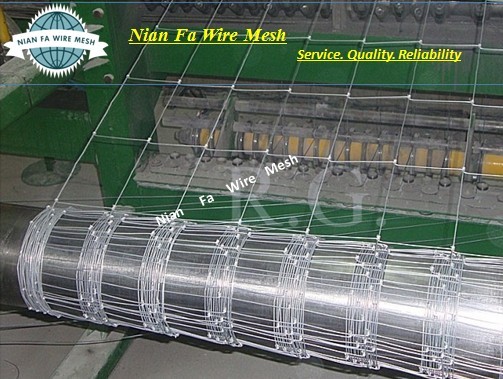 Packed by plastic film and wooden pallet